WHY VTRACK?
VTRACK is the industry leading brand of OEM standard replacement parts and undercarriage services.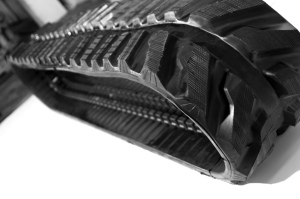 Developed by Ivano Passini and manufactured to the highest quality, VTRACK is fully guaranteed and interchangeable with OEM parts.
VTRACK offers real benefits, including:
VTRACK Value: Our high quality products are competitively priced to provide a reliable, great value alternative to OEM parts, backed by strong warranties and the service expertise of the Valuepart Australia team.
VTRACK Reliability: with ISO certification and advanced product design, Valuepart offers a wide range of fully guaranteed components that are interchangeable with OEM parts to suit all makes and models.
VTRACK Availability: Valuepart Australia's warehouse stocks an extensive range of products for immediate availability. Our global network of Valuepart partners provides us with fast and direct access to further sources of items.
VTRACK Innovation: Ongoing research into industry needs, materials and cutting edge processes means our product line continues to expand and improve. Special steels, personalised chemical compositions, constant and stringent heat treatments ensure product reliability in all applications.
VTRACK is exclusive to Valuepart Australia.